Maintain an acceptable level of decency on guild chat. Don't use guild chat to argue with other members or settle disputes: conflicts both internally (with another guild member) and externally (with another fellow player outside the guild) will be settled or resolved by an officer.
Always support and help your fellow guildies. Ex: with money, solving a quest if they are stuck, get cheap crafted items. At the same time always respect other guildies when they are busy, e.g. "take no for an answer".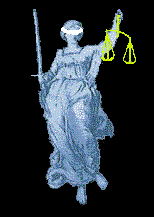 Never use another member for profit like increasing your own wealth. Gifts are welcome but not necessary: if you have to sell to another guildie keep the price reasonable.
Avoid any action that would give the guild a bad reputation, e.g. selfishness and and rudeness towards others e.t.c. Follow the general rules of conduct of the game.
Do your best to make the guild as successful as possible. Examples of this is following it's rules and in a general sense increase it's strength.
Respect the democracy of the guild. We will vote on any changes regarding the rules, this homepage e.t.c.